Australian Standard & SAI Global Accreditation
At IOAC Optical we have a state-of-the-art testing facility with highly accurate and calibrated equipment used for continual day-to-day batch testing.
Ballistic Resistance Test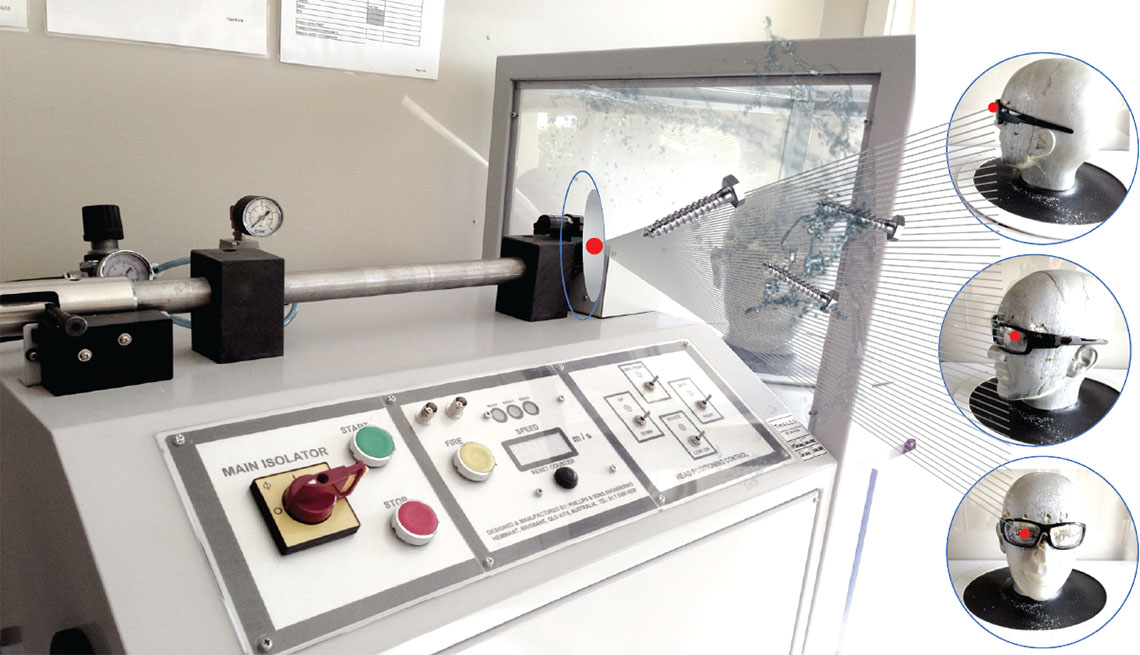 A metal ball measuring 6mm and weighing 1.04 grams is fired at a speed of 55m per second into a finished pair of IOAC Optical prescription safety eyewear. To pass medium impact testing the eyewear must withstand this impact.