IOAC Wrap Frame Technology
Work-related eye injuries remain an important problem in the Australian workforce with high numbers of high numbers of patients with eye injuries presenting at emergency departments across Australia (more than 86 000 between 2013-2015) and hospitalisations over 51 000.
While many eye injuries cause only temporary impairment, some can result in longer term and permanent vision loss and health impacts. Safe Work Australia statistics show there were around 5950 serious claims due to eye injuries received at work between 2000 and 2015. So it is vital that both employers and employees take action to mitigate potential hazards that would cause eye injury.
Wrap around safety glasses provide constant and complete protection to the eyes. These wrap frames eliminate the problem flat frame glasses with side shields carry, where side shields can become separated or misplaced. Without side shields this leaves the wearer susceptible to injury. Additionally, wrap frames offer a modern, sporty look and are comfortable to wear as they are much lighter than metal frame designs. This can be especially important when workers need to wear certified prescription safety glasses over long periods of time.
Many prescription wrap frames on the market are produced with a "one-size fits all" approach where correct fitting is seen as as low as 5%. This can leave the wearer feeling discomfort and having improper vision, increasing the risk of injury whilst working.
IOAC Optical has built the safety brand around wrap frames. Our lens technology allows us to supply 99% of wearers with wrap frames.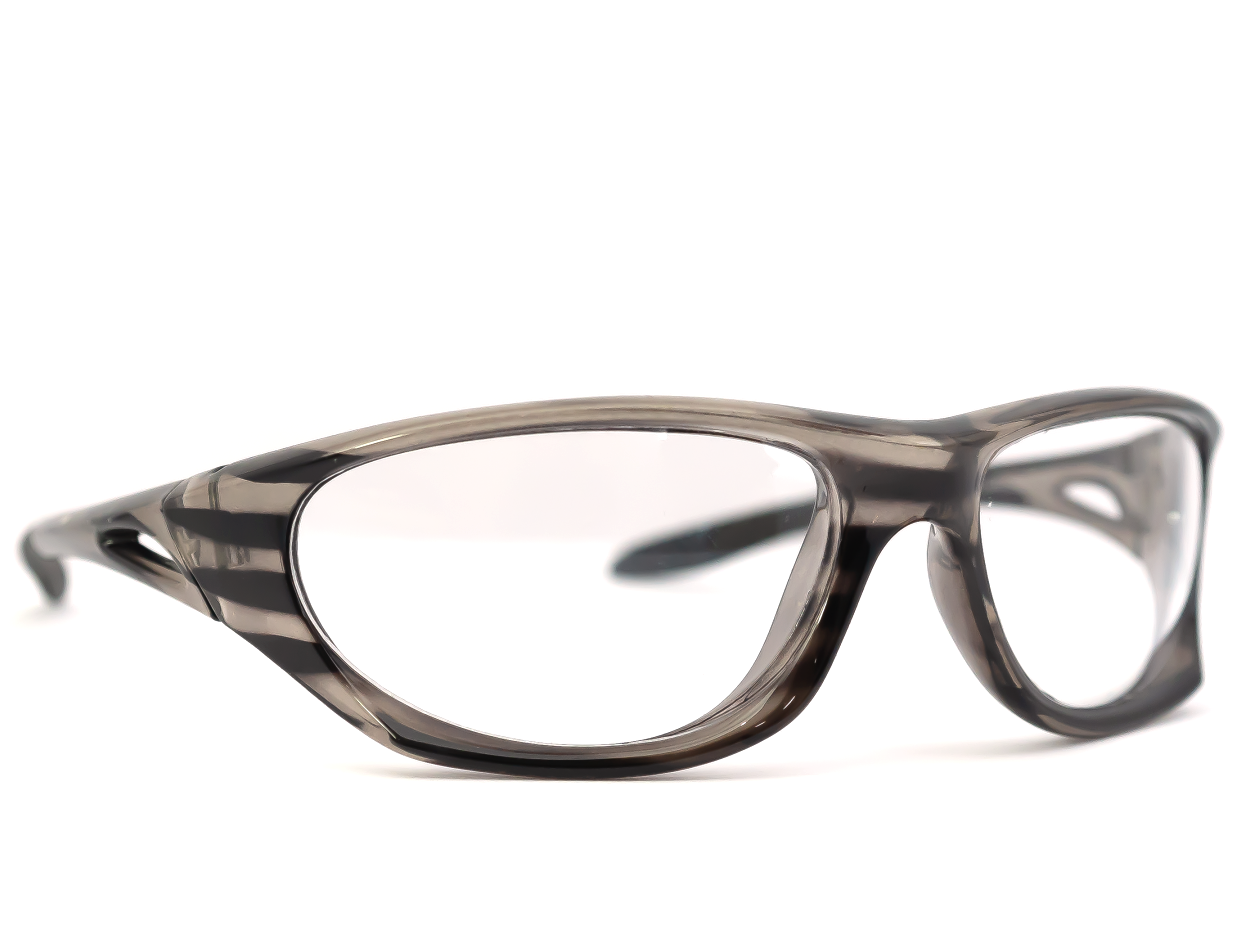 We understand that every person's vision needs are different, so our wrap lenses are customised to the individual based on their prescription. We seek to offer not only excellent vision quality with full peripheral vision, but also minimise peripheral distortion.
Our wrap frames are built for comfort with wide bridges across the face and designs to suit both men and women. Eliminating any discomfort including headaches and dizziness is important for the wearer to be happy and productive while wearing their safety prescription glasses over longer periods.